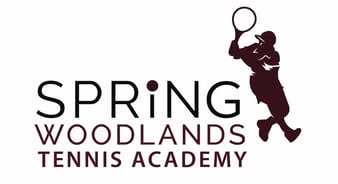 Frequently Asked Questions
We Have Two Facilities:
Both facilities are located in neighborhoods that are well established. Both neighborhoods are committed to developing competitive junior tennis programs. Spring Creek is located off of Louetta near Klein High between Kuykendahl and Steubner Airline. Northampton is located off 99 (Gosling exit) serving The Woodlands.
Spring Creek Forest:
This is our newest location. We have created a great teaching & training environment. We have 6 tennis courts (three lighted), backboards to practice on and plenty of room for fitness along with shaded gazebos, water fountains and bathrooms for your convenience. 17515 Fairway Oaks Drive, Spring, 77379.
Northampton: We have several pros at this location, pro shop, six lighted courts, backboard, swimming pool, gazebos, playground, lakes and trails for your convenience. The Northampton tennis courts are operated by the Northampton MUD district. Northampton is located off 99 (Root Rd exit) just south of The Woodlands. 6012 Root Road, Spring 77389.
How do I choose a tennis racket?
For beginner players make sure to buy a racket that fits your child's hand. Usually 10 years-and-under will use 25 or 26 inch rackets and 11 years-and-over use regular size racket with a smaller grip like 4 1/4 or 3/8. You can ask one of our pros to fit you for a racket anytime!
For intermediate and advanced players we recommend a graphite racket. It will help them play better. Prices vary significantly but generally speaking a good graphite racket will cost you $150. If you have an intermediate player you can purchase a graphite racket at Academy for between $60-80 that will suffice.
Here is a link to our favorite junior rackets www.tennisexpress.com.
Should I take Private Lessons?
To learn how to play correctly usually requires taking a few private tennis lessons before heading into group play. This will allow you/your child learn skills that will help them be successful. Private tennis lessons vary slightly in price depending on the pro you choose; but average cost is $65 per hour or $35 per 1/2 hour. Click here to learn more about our pros.
Our tennis professional will help you figure out the best pathway for your child based on your goals. We offer a 30-min private lessons for $35 and 1-hour private lessons for $65. These lessons are scheduled at your convenience and when the pros are available. We offer lessons 7-days a week.
How is the environment at at SWTA?
It is very important to take lessons and train in an environment that is positive and encourages sportsmanship and good character above winning. This will ensure the correct growth of the child and their tennis game. We require all kids in our program to be respectful of their peers and demonstrate good sportsmanship at all times.
How much should we practice to become a competitive tennis player?
It's important to practice at least 2-3 days a week. It's not necessary to do the stroke perfectly when starting out. It is much more important to have fun and try to improve while enjoying the activity. If you're taking lessons you don't have to worry about developing bad habits because they will be corrected during the lesson time. When you start practicing with other kids in the program you can practice up to 5 days a week if you like! Most people practice either 2-3 days a week and play tournaments on the weekends. Kids wanting to play college tennis or play #1 on their teams do practice more.
Do you practice year round?
Yes! The weather in the greater Houston area is conducive to year round play and tournaments. We do get some cold weather but usually late night/early mornings. When the temperature drops below 40 degrees and wind is present we may cancel practice.
The summers are hot and we do play outside but with appropriate hydration and rest we don't have any problems. Tennis tournaments are played year round throughout Houston also. When extremely hot we play in the mornings and late afternoons. We do have shade at both of our locations.
Who is in charge of the program?
Our program is led by Ken Olivier. Ken holds a masters degree in Kinesiology and was ranked #1 in the nation in college four times. He also held a world ranking on the Pro tour. Ken has been coaching junior tennis for more than 20 years. He Certified as USPTA (P1) and CSCS strength and conditioning coach with the NSCA. He has presented at The USPTA World conference on tennis in Phoenix, AZ and Las Vegas, NV.
All SWTA teaching professionals at both locations are excellent at helping kids improve their games. We follow a curriculum to maximize performance based on best practices theory.
How do tournaments work?
There are two types of tournaments where you can receive a ranking. We will discuss them both briefly here. They are USTA and UTR tournaments.
USTA tournaments are age/gender specific events and there are 7 different levels. If you are just starting out we recommend starting with Level 7. These tournaments require a larger time commitment and a little more travel.
UTR tournaments are level based so boys/girls can play each other and at different age levels. These tournaments are more based on ability level and not age. Many of these tournaments can be played locally and are half day events making them easier to participate.
How do Leagues Work?
The USTA does offer league play in our area. Teams of boys and girls are grouped together and compete against each other usually on the weekends throughout the year. These are good opportunities to get match play and improve your game. Our program does offer match play on the weekends to help our players improve.
How much can I expect to improve?
You will usually see immediate improvement 1-2 weeks. Then, It usually takes 3-6 months to see significant improvements in technique and stroke production. If you are a beginner it usually takes 2-3 months before beginning tournament play.
How important is fitness?
Fitness is every important in tennis and the more fit you are the better you will do. We focus on building speed, agility, endurance and strength at every practice. If you learn tennis correctly your rallies will be longer and you will improve your fitness naturally.
How hard is it to make the junior high and high school teams?
Not very hard but it does take effort and commitment. If you take some private lessons and practice regularly you will make the team. That is not a guarantee you will play on Varsity but it is a guarantee you will be accepted into most school programs. Some schools are a little tougher than others. Check with one of our pros and they will give you more details as we work with kids from all schools.
What are the main components of your program?
1. Technique: we teach correct technical skills to help players execute the different shots required to play the game successfully. Good technique is critical to becoming a proficient player.
2. Mental Toughness: we teach and challenge our kids to stay calm, control their emotions and focus their energy in a positive direction to improve their mental toughness. Being mentally tough improves chances of success in tournament play.
3. Fitness: we require our players to work on all areas of fitness including, speed, agility, strength, endurance, balance and flexibility. We conduct fitness sessions at each practice to ensure improvements are made in areas needed to compete successfully.
We offer a pathway of programs to help each players reach the highest levels of the game. Many of our players are top tournament and high school players that go on to play collegiate tennis on scholarship. We are also a Champions of Character program encouraging good sportsmanship at all times.